kharsag research project
Garden of Eden November 2009


Garden of Eden November 2009 (Image © Skyshot Media)
The image above was taken on 25th November 2009 looking down on to the Garden of Eden from the road between Aiha and Kfar Qouf. Our first impression was not what we expected to see having already extensively documented the area from Google satellite images, there was no water in the southern basin (in the foreground) also the survey area was much larger than anticipated. From this photo point the village of Kfar Qouf is over 1 mile away.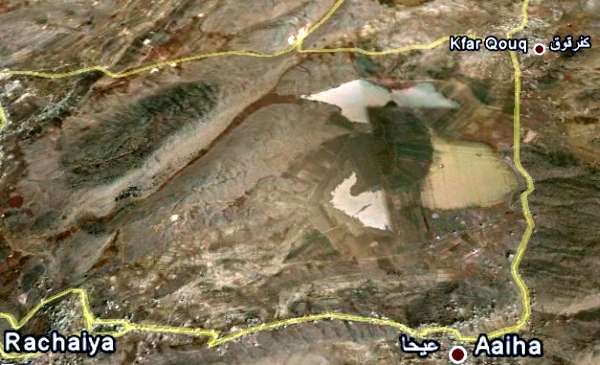 Image courtesy of Google Earth, showing the location of the Garden of Eden..
Speculative Placements of Structures mentioned in the Kharsag Epics.
Diagram taken from (p. 315 the Genius of the Few) map published in 1985 (features are not to scale) - The Great Watercourse runs East-West from the Dam to the Outlet into Wadi en Neirab.
With this Settlement will come prosperity; an enclosed reservoir - a water trap - should be established. The good land is full of water; because of the water, food will be plentiful - The Lady Ninkharsag - Kharsag Epic No.2. - Translation of archaic Sumerian cuneiform recovered from the remains of the Nippur Library in 1896.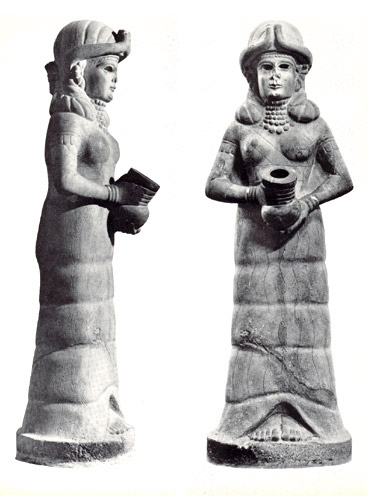 White stone statue of the Lady Ninkharsag (mama in Accadian) in the guise of the goddess of irrigation, found during excavations at Mari on the Upper Euphrates in Syria. On display in the Aleppo museum.
Index Kharsag - Garden of Eden Subjects Index