DIFFUSION OF CULTURE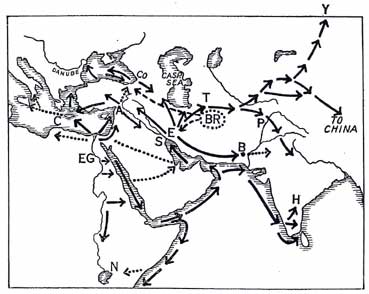 This was published in 1923 to indicate the diffusion of culture before 1500 B.C.
B and P. – The lines of diffusion form Elam (E) to India.
BR. – The probable home of bronze.
S. – Sumer.
T. – Anau in Turkestan.
H. – The Megalithic Area in Southern India.
Co. – Colchis, the Megalithic Area in the Caucasus.
From Human History by G. Elliot Smith